The Orders & Medals Research Society
Founded in 1942 by Captain R.E. Harbord.
Patron: HRH The Prince of Wales, KG, KT, GCB, OM, AK, QSO, PC, ADC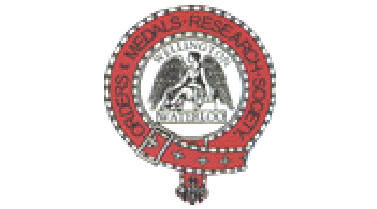 The Society
The Society exists to promote a general interest in the study of orders, decorations and medals and to actively encourage and publish research into all aspects of civil and military medals, with a particular focus on those issued by Great Britain and the Commonwealth countries.
Members' interests range from awards for gallantry in battle, or bravery in saving life, through forgotten wars and far-flung campaigns, to long and meritorious public service away from the limelight. Research interests stretch from pure numismatics, through the military or social history surrounding the circumstances of awards, to the genealogy of the medal recipient.
The OMRS
The OMRS is a UK-based society with a global membership dedicated to the research and collecting of orders, decorations and medals, in memory and honour of the original recipients.
We are a 'members only' society administered and run by elected volunteers from within the membership. A constitution and by-laws ensure that the society runs smoothly and for the benefit of all members.
Anyone with a keen interest in the research and collecting of orders and medals can apply for membership of the society and new members are warmly welcomed.
The benefits of membership are huge – the quarterly Journal, access to like minded individuals, entrance to members-only branch meetings and annual Conventions, the sharing of research data, resources and ideas. If you are interested in membership, please use the OMRS link.